Wood Badge 92-90 (Course 1) will be held March 16-18 & April 13-15, 2018 at Bert Adams Scout Camp located in Covington, Georgia. Wood Badge is the ultimate leadership training program for BSA adult leaders. If you haven't attend yet, you owe it to yourself to take this opportunity for an exceptional experience.
I am so glad that you chose to be part of Wood Badge 92-90. It is our vision, as the staff of 92-90, to influence as many Scouters as possible through presenting the Leadership Principles of the Wood Badge Course to Scout Leaders from all levels of Scouting.
I have chosen the best Scouters to present to you the Wood Badge Leadership Principles. Together, the staff and I have a great program prepared for you. I promise you will have fun and experience the "game with a purpose." You will be able to go home and lead no matter where you stand in your daily lives.
During the course the participants will be divided up into teams or groups. You and your teammates will be together the entire course. They will become your next new friend, ally and/or source of information that will be with you throughout your Scouting career, and beyond. The memories you make at WB 92-90 will help lead you the rest of your life. You will experience, first hand, the series of team development. You will be part of a high performance team. You will grow in areas you didn't know you needed to.
Once again, thank you for choosing to be part of WB 92-90. I hope you will enjoy the course as much as my staff and I will enjoy bringing the course to you.
Yours in Scouting,
Gail Robinson
Course Director and Scoutmaster
Wood Badge 92-90 (Course #1)
"Power of One"
paramedgail11.gr@gmail.com
Gail Robinson
Scoutmaster and
Course Director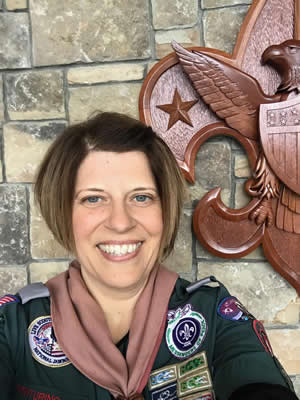 Kerry Patuka
Course Advisor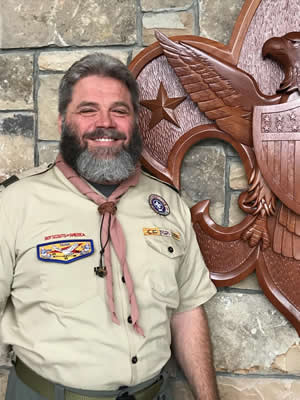 James Kammerdiener
Senior Patrol Leader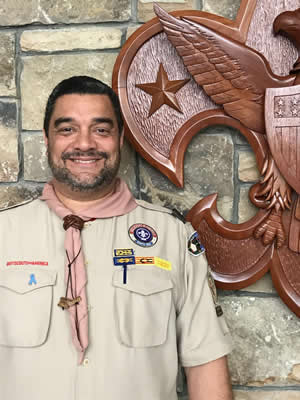 Cesar Berenguer
Assistant Scoutmaster
of Program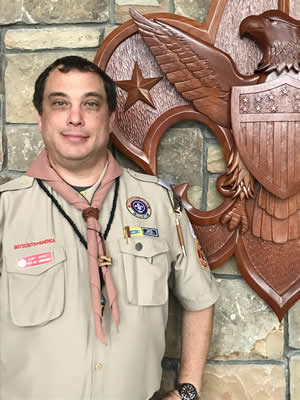 Curt Morey
Assistant Scoutmaster
of Troop Guides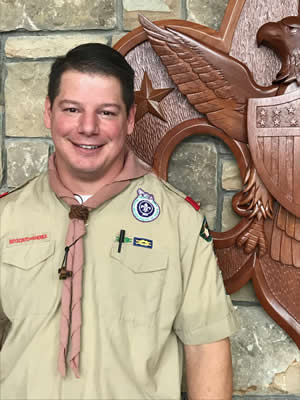 Clifford Daniel
Assistant Scoutmaster
of Logistics