Scout Days
Scout Days are unique opportunities for your family to attend exciting experiences around the Atlanta Area with other Scouting families. All Scout Days are offered at a discounted price of admission, and a portion of the proceeds from each Scout Day is given to the Atlanta Area Council.
Each year the council partners with various local and national organizations to bring family-friendly activities to our Scouts at a discounted price. Our partners include the Atlanta Braves, the Atlanta Hawks, Ringling Brothers, the Georgia State Capitol and more.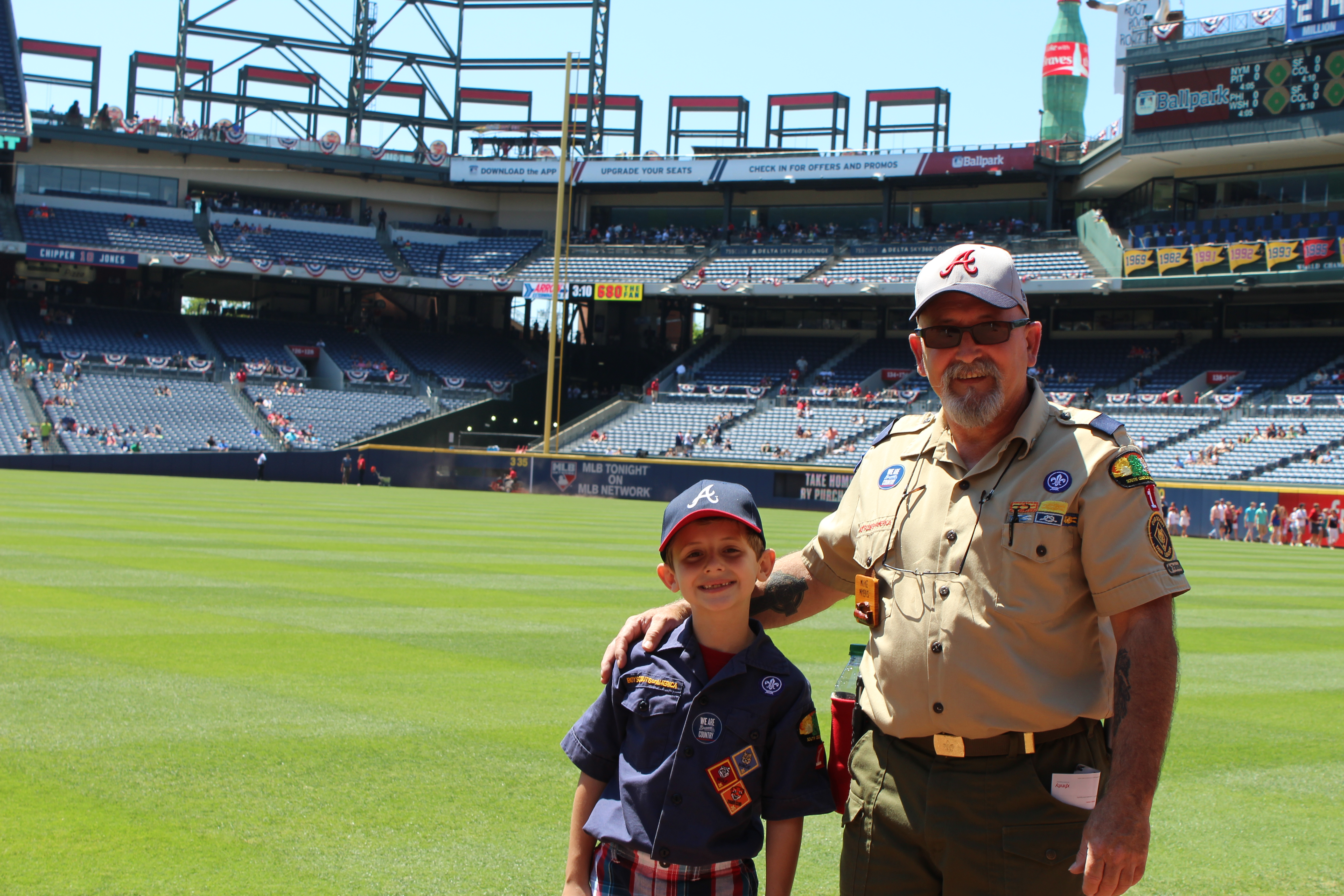 Upcoming Scout Days
Bring your Pack, Troop, Crew or Family for a Friday Night Drag Race! Scouts and their families will receive discounted tickets to Friday night races throughout August. All Scouts in attendance will also receive a commemorative patch.
Rise up and join the Atlanta Falcons for two exciting games this season. The Falcons are excited to welcome Scouts to Mercedes-Benz Stadium this season during the Falcons Preseason and the 2018-19 season.
Cheer on your Atlanta Falcons as they take on the Miami Dolphins on August 30. Then rise up against the Baltimore Ravens on December 2.
Join your Atlanta Braves for two of America's favorite passtimes: Scouting and Baseball! Cheer on the Braves as they take on the New York Mets on Scout Day. All Scouts in attendance will receive a commemorative patch. Arrive early and participate in the pre-game parade around the field.
Unite & Conquer with Atlanta United! Join us for the September 22 match, Atlanta United FC vs. Real Salt Lake match on September 22nd @ 7pm! This discounted package offer is exclusively available to Boy Scouts and their families. Use code "BSA2018" at checkout.