Merit Badges
Build your own summer adventure. Woodruff Scout Camp is the perfect place to knock out your Merit Badge requirements. Our expert merit badge staff is here to help you achieve your goals and knock out your merit badge requirements.
All of our merit badge classes are listed below by camp area. For a full schedule of 2018 Merit Badge classes, click here.
Eagle-Required Merit Badges are listed in bold. Pre-requisites and additional costs are listed in parantheses (such as these).
Adventure Zone
Those Scouts looking for an exciting and unique experience this summer should look no further than the Adventure Zone. Badges taught in this area are rare and highly sought after by those Scouts looking to get every merit badge they can.
Horsemanship
Metalwork
Woodwork
Aquatics
With the equipment and facilities at Woodruff, Scouts can participate in many aquatics activities that otherwise might not be available through their regular troop program. Activities include Swimming Lessons, Mile Swim, Paddle Boarding, Open Boating and Swimming, BSA Lifeguaurd, and the Merit Badges listed below:
Canoeing
Kayaking
Lifesaving
Motorboating
Rowing
Small Boat Sailing
Swimming
Water Sports
Whitewater (Requires Kayaking BSA Award)
COPE / Climbing
A Scout is brave. And for many Scouts, an important act of bravery is climbing and rappelling down the tower at their first summer camp. Scouts at Woodruff have the opportunity to climb and rappel on our fifty foot tower during Open Climb and in the process of earning their Climbing merit badge.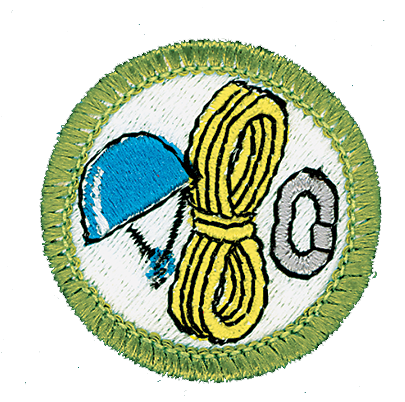 Field Sports
Scouts promise to stay physically strong. And they can fulfill that promise in the Field Sports area. Offering two Eagle Required merit badges, Field Sports is a key destination for Scouts looking to get active during their stay at Woodruff.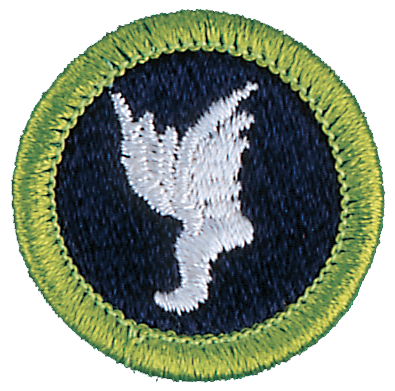 Athletics (Requirements 3 and 5)
Cycling (Requirements 7b, 7c and 7d)
Personal Fitness (Requirement 8)
Sports (Requirements 4 and 5)
Handicraft/Arts
For those Scouts feeling creative, Woodruff offers a number of merit badges that should inspire new talents. The Handicraft area is the hub of all arts and creative projects from sculpturs to short films created during Summer Camp.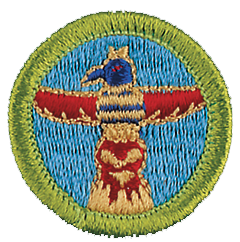 Art
Basketry ($15 in kits from Trading Post)
Chess
Fingerprinting
Indian Lore ($10-20 in kits from Trading Post)
Leatherwork ($10-15 in kits from Trading Post)
Photography
Moviemaking
Pottery
Salesmanship ($5 additional fee)
Sculpture
Woodcarving ($10 in kits from Trading Post)
Nature
Scouting has always taken place in the outdoors. The nature area houses some of Scouting's oldest merit badges, and helps our Scouts appreciate the natural world around them.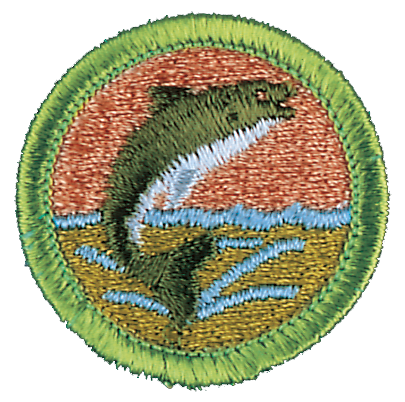 Archeology
Astronomy
Bird Study
Environmental Science
Fishing
Fly Fishing
Forestry
Geology
Reptile & Amphibian Study
Soil & Water Conservation
Space Exploration ($14 in kits from Trading Post)
Weather
Outdoor Skills
From the basics of pitching a tent to the what to do in the event of a disaster, Scouts will learn how to be prepared for anything at Outdoor Skills.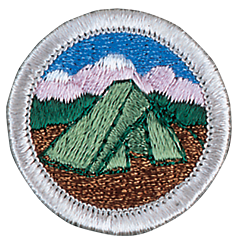 Camping (Requirements 4b, 5e, 7b, 8d and 9)
Citizenship in the Nation (Requirement 2)
Citizenship in the World
Communications (Requirements 5 and 8)
Cooking (Requirements 4, 5 and 6)
Emergency Preparedness (Requirements 1, 2c, 6c and 8b)
First Aid
Orienteering
Pioneering
Wilderness Survival
Shooting Sports
Sharp-shooting Scouts will feel right at home on our three professionally-run shooting ranges. Certified instructors run open shooting times and teach merit badge classes on each of our ragnes.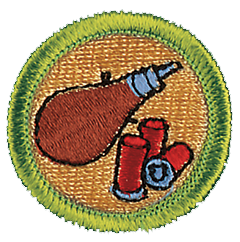 Archery
Rifle Shooting
Shotgun Shooting
STEM
The STEM area is all about innovation. Scouts excited by science, technology engineering and mathematics will be able to build robots, design games and learn about new technological fields in this area.
\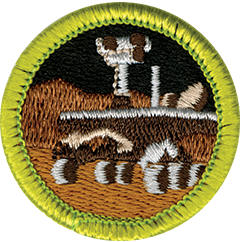 Digital Technology
Game Design
Engineering
Programming
Robotics
Welding (Limit one Scout per Troop)